Have you read my latest post on the Difficulty of Self-Love? Totally stop by and leave a comment if you haven't–I'd love to hear your thoughts! We've definitely been long overdue for some Friday Wallflavourites–…so let's get crackin', shall we?
I think I may actually have passed out when I saw this Slutty Brownie Cookie Cake via Erica's Sweet Tooth last week. If you've ever tried a slutty brownie, you'll know that this is going to be EPIC. Saving the big guns for our next big occasion (like idk, I'd probably get married just so I can have this at my wedding).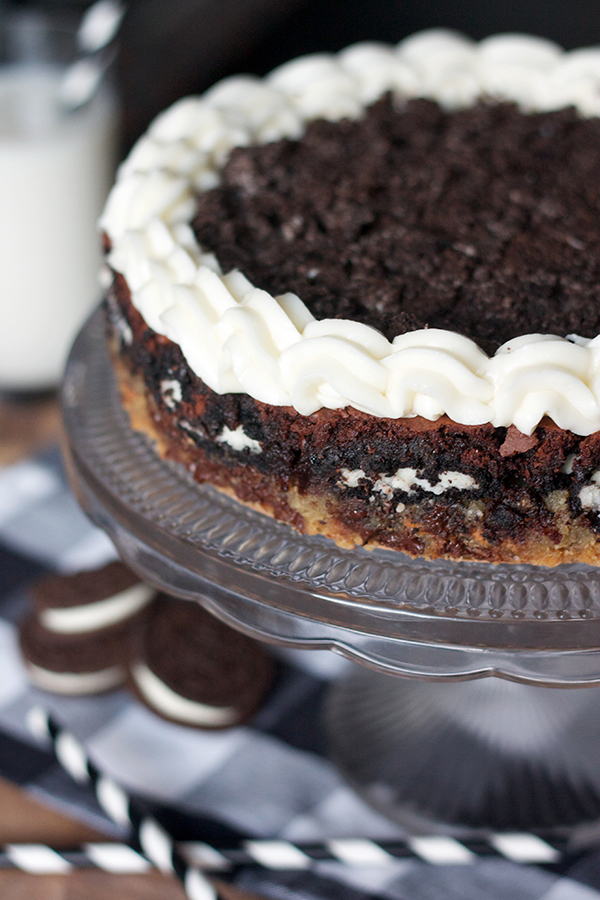 Speaking of Oreos…have you seen this No-Churn Oreo Cookies 'n Cream Ice Cream via What Jessica Baked Next? I just bought a new pack of Oreos (good life choices are important, people) and I think I know what I'll be using them for…
These Chocolate Hemp Bars look like such SHOW-STOPPERS (and heart-stoppers, too–in a good way!). I seriously don't know how she does it, but this crazy fudgy stuff is actually chock full of good-for-you ingredients, and you'd never even know it…
I don't know about you, but this weekend is going to be all about BRUNCHIN', which is why I was so excited to see this awesome Rhubarb Crumble Pancake recipe via The Pancake Princess. DANG, girl! Can somebody please sign me up?
Finally, we've been talking about ricotta so much around here these days that I just had to bookmark this Apricot Ricotta Oat Bars recipe via East of Eden Cooking right away. I mean, how delicious does that sound?! 'Nuff said.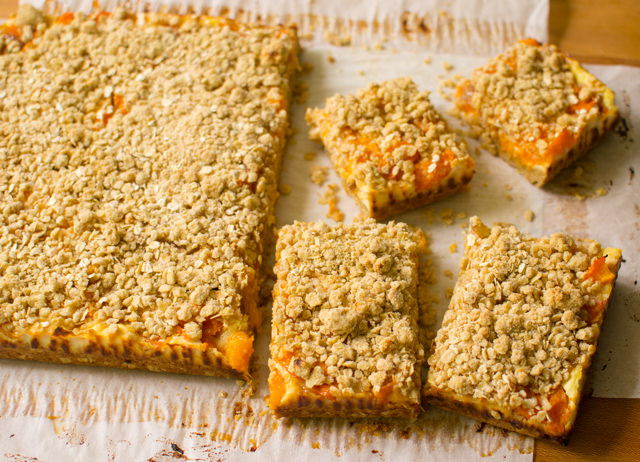 In case you missed them, here are my posts from the last bajillion years!
S'more Bars (+ some thoughts on the difficulty of loving yourself–recommended read this week!)
Article: On Co-Winning the 2015 California Strawberry Festival
Roasted Broccoli + Sweet Potato Black Rice Bowl with Sesame Miso Dressing + Vegetarian Flavor Bible Giveaway
Loaded Oatmeal Monster Cookies
Steamed Strawberry Coconut Poke Cake–Now an award winning recipe!… Read more